5-13-06 Issue 32 is now updated.
4-23-06 Issue 31 is now updated.
10-05-05 Issue 30 now uploaded.
8-17-05 Video link added to front page. Fan Art section moved to the
JBC Archive Vault
.
7-18-05 Added a
Links
section that has about 15 different links to other Ed content sites.
7-17-05 The JBC reopens its doors for the first time in three months
4-9-05 Wow long Gap-
Issue 27
is here showing that we're back!
12-10-04 Put a couple holiday decorations up. Hope you like them. Once the new issue comes out you'll find some more decorations on it.
12-02-04 Updated Site News which is on the front page as well as
Sneek Peeks
11-26-04 Working on an Appreciation page which will showcase every website that we have used items from. Its going to be a nice page so it may take a while.
11-17-04
Staff
section updated.
11-16-04 Cleaned up homepage and added a few icons to the bottom of the page. The Election page has been moved to the
JBC Archived Vault
.
9-13-04 Long time no update...School has started UGH!! Anyway issue 18 is up

8-5-04 Added issue 17, go check it out!

7-30-04 Updated the movie poster section with more posters (hmm seems to be a new fad). Go check 'em out!

7-29-04 Added JBC Office Tour although the link does say the JBC. Now is your chance to see what the JBC office looks like.
7-27-04 Ed Marathon starts at 7a.m.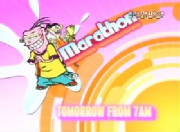 7-27-04 Cartoon Network makes a new Ed homepage
check it out
7-26-04 Updated Movie Poster secetion in fanart
7-25-04 Updated Sneak Peeks section
7-23-04 Added Movie Poster section in fanart
7-19-04 Issue 16 now loaded
7-2-04 News and Updates section added to inform the viewers of new changes to the site and any news on Ed,Edd n Eddy.
7-1-04 "Our Favorite Eds" end. The link however will remain up so that you can see the schedule.
-New poll opens on Cartoon Network. Click to vote for an Ed, Edd n Eddy dvd collection.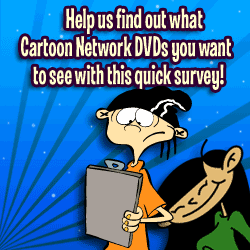 Saturday July 3rd- Added staff bios. Enjoy!!


Affiliates


JBC 2005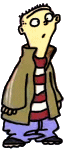 "I'm Ed and I approve the JBC"
The JBC is not affiliated to Cartoon Network or A.K.A. Studios in any way. The JBC is a non profit site and is only mantained for sheer entertainment. No infringement is intended.
The Jawbreaker Chronicleİ 2002-2006 All Articles are the original ideas of the staff members of the site. The creator isn't liable for any content taken by staff members. Please don't take our articles. If you would like to use one please email the Editor.